I'm not one to travel light. Ever. So for these lovely almost-summer weekends that are a combination of running errands and leisurely brunching, I'm on a constant search for a quality tote bag that carries all my stuff but is comfortable and looks good. I'm quite happy with my new Odyseaco Large Baja Beach Bag Waterproof Canvas Tote.
While this good looking tote is made of ripstop canvas but feels more like a soft and durable cotton weave. The colors are summery but saturated enough that dirt won't show obviously, and a smudge I did get on it wiped off easily with just water.
The tote is quite generously sized (16.5″x14″x7″), but because of the design, it doesn't overwhelm smaller women visually. I had a tote in college that was fantastic regarding how much it would carry, but it didn't have much form to it (despite being a sturdy canvas), so looked too big. This tote has a flat bottom to it so it keeps structure and looks light. I really enjoy the straps: they have a ten-inch drop and is made of a thick, textured rope. It is both comfortable on the shoulder and quite cute!
The side pockets are big enough to hold an iPhone securely, though it is easy enough to reach into the inner pocket for your phone. The zippered inner pocket is large enough to hold ID, keys, phone, and anything else you want to keep a little more secure than in the open tote. Since the pocket is made of the same water resistant material, your valuable items will be safe from any water bottle incidents (of which I have had plenty.)
This tote is quite versatile, between being a weekend bag, a gym bag, a beach bag, or all of the above. I'm planning on using it as a reusable grocery bag: I have some excellent ones, but since those bags don't fit over my shoulder it is cumbersome to carry. This tote will make for a stylish and comfortable grocery bag!
Find this lovely beach bag at Amazon.com.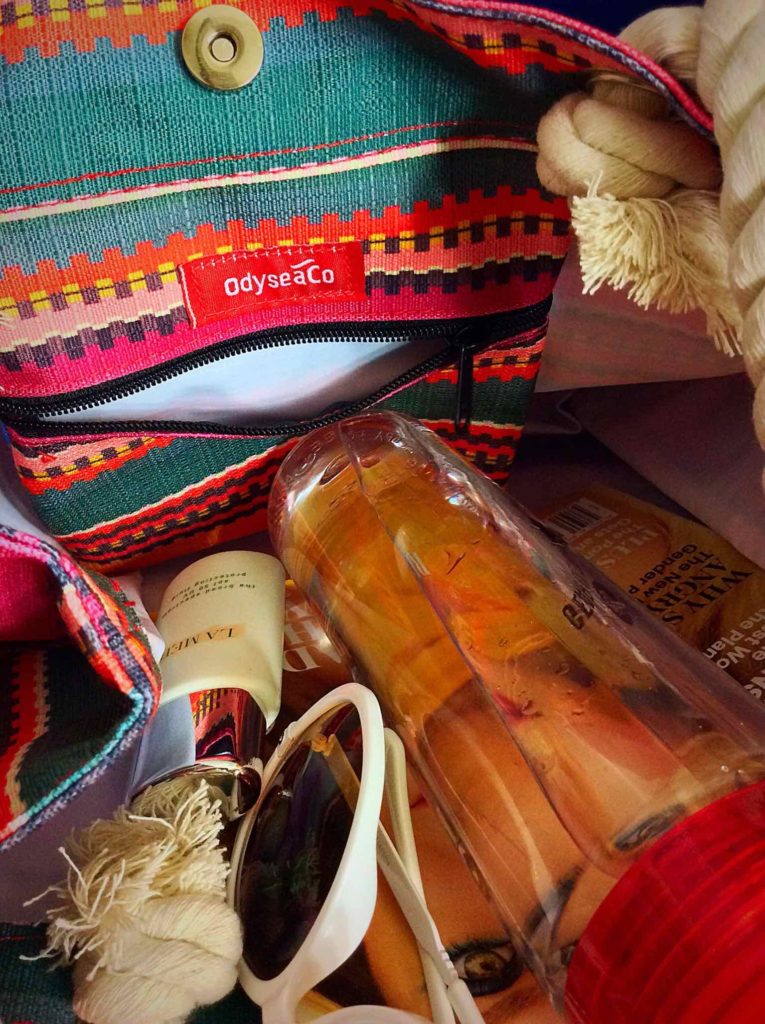 I received this product in exchange for my unbiased review, and I was compensated for my time and effort. However, my experience with the product and the opinions expressed in this review are 100% mine.