Quality CBD oil is a skincare powerhouse. So we were delighted to find Le Vesque CBD Luxe Face Cream. It combines CBD with a curated collection of restorative, hydrating and refining natural skincare ingredients. Thanks to the Full-Spectrum CBD, this anti-aging cream addresses skin imperfections without causing irritation.
Le Vesque
---
CBD Luxe Face Cream
Table of Contents
Read More:
Why It Is Special
Le Vesque CBD Luxe Face Cream is an all natural, luxurious face cream. It addresses aging and skin imperfections. This cream combines CBD with natural anti-aging, restorative and refining skincare ingredients. The result? Younger, smoother and more vibrant skin.
You've probably seen CBD Skincare trending at beauty boutiques. But before investing in any luxury face cream, it is worth fully investigating if the primary active ingredient meets your skincare needs.
Le Vesque uses Full Spectrum CBD oil. This has some distinct advantages.
What is Full Spectrum CBD Oil?
CBD stands for cannabidiol.  It comes in a few forms. CBD isolate is when just the cannabidiol is extracted from the plant, generally using harsh chemicals that strip the beneficial terpenes. Full-spectrum CBD oil contains all the beneficial compounds found in hemp, but without the psychoactive properties. It contains Cannabigerol, AKA CBG. CBG is a skin-care workhorse. CBG kills bacteria, reduces inflammation, and treats skin problems like psoriasis. CBG is difficult to extract, so a Full-spectrum CBD is a great way to get CBG benefits. [1] It also contains all the anti-oxidants. But most importantly, Full-spectrum CBD oil is packed with skin-friendly cannabidiol. And it contains very, very low traces of THC. It won't get you high or make you feel altered.
Differentiating CBD, Hemp Seed oil & Cannabis Sativa seed oil
While they all come from the same plant, Hemp Seed oil or Cannabis Sativa seed oil isn't the same thing as CBD oil. CBD oil is extracted from hemp leaves and flowers. It's a light oil that absorbs quickly. I would compare CBD Oil to Hemi-Squalene in viscosity. Hemp Seed Oil is thicker, heavier and greasier, more like Olive or Avocado. Hemp seed oil only contains trace amounts of cannabidiol. While Hemp oil is useful, it isn't as restorative or effective as cannabidiol-rich CBD. CBD has many anti-aging and skin restorative benefits. Cannabidiol reduces:
Inflammation, including inflammation due to chronic inflammatory conditions [2,3]
Acne
Skin sensitivity
Wrinkles
Skin dullness
Ruddy skin tone
Excess sebum [4]
Eczema and Psorarsis [5]
| | |
| --- | --- |
| | Le Vesque products contain only USA-grown CBD that's C02 extracted and third party tested. |
In addition to the highly restorative Full Spectrum CBD, Le Vesque CBD Infused Luxe Face Cream contains fantastic anti-aging, texture-refining ingredients. They work together to improve skin texture, clarity, and structure, while offering superior hydration. Let's take a look.
INGREDIENT PROFILE
Algae Extract
Algae Extract is packed with skin essential vitamins and minerals. It conditions, hydrates, softens, detoxifies skin while refining texture. The amino acids neutralize free-radicals while improving skin barrier function. Polyphenols offer anti-aging benefits. [6]
Full Spectrum Hemp-Derived CBD Oil
Full Spectrum Hemp-Derived CBD Oil comes from the Cannabis sativa plant. It is restorative. CBD Oil is high in Omega-3, 6 and 9 fatty acids. It is also high in Vitamins A, E, and D. [7]
The Omegas and Vitamin D give skin a lovely glow! The Cannabidiol in CBD is an excellent anti-inflammatory that helps soothe acne. [8]
As this is a full-spectrum CBD, it contains Cannabigerols. CBG is exceptionally restorative, even on sun-damaged skin. This cream contains 200mg of CBD.
Mangifera Indic
Mangifera Indica is Mango. The Mango Seed Butter in this formulation provides a long-lasting emollient. Rich in fatty acids, it is perfect to keep skin hydrated and dewy overnight. Mango is high in copper. Copper builds Collagen, Elastin and increases Hyaluronic Acid production within the skin. Copper is rare within skincare products because extraction is costly. A natural ingredient high in copper is a great addition to this formulation! Mango Seed Butter also contains Vitamins C, A, E, K and B6. These refine the skin and fade discoloration.
Glycerin
Vegetable-based Glycerin is a natural humectant. It attracts and retains moisture in the skin.
Citrus Grandis
Citrus Grandis is Grapefruit, in this case, Grapefruit Peel Oil. Grapefruit Peel Oil is high in collagen-producing Vitamin C. It has antibacterial benefits and studies show it reduces acne.[9] As with other citrus oils, it is an antioxidant with an uplifting scent.
Royal Jelly
10-Hydroxydecanoic Acid sounds like a chemical, but it is the extracted fat of royal jelly. Royal Jelly is the gelatinous substance bees make to feed the queen bee. It enables wound healing and skin repair. [10]
Studies show Royal Jelly combats sun damage and has the capacity to promote collagen production. [11]
This anti-inflammatory anti-oxidant is filled with skin-friendly nutrients. It smooths fine lines and wrinkles.
Camellia Sinensis Leaf Extract
Camellia Sinensis Leaf are the leaves of Green Tea. Green tea contains polyphenols that soothe skin while providing antioxidants. Polyphenols may improve sun-damaged skin. [12]
High in Epigallocatechin gallate (EGCG), green tea promotes skin health and appearance. It protects against environmental damage and neutralizes free radicals that prematurely age skin. Research shows EGCG reactivates dying skin cells. This shows promise for repairing sun damage and scar healing. [13]
Retinyl Palmitate
Retinyl Palmitate is a form of Vitamin A. This antioxidant found naturally in our skin. Retinyl Palmitate helps with wrinkles and fine lines. It promotes cell regeneration. It also boosts collagen production to make skin look younger and plumper.
Vitamin A's can cause some topical skin irritation. The omegas in the CBD and other buffering ingredients within this formulation ensure that it will not cause peeling or irritate the skin. If your skin is too sensitive to tolerate retinol, consider this formulation as a viable option.
Cetearyl Olivate
Cetearyl Olivate is a combination of the ester of Cetearyl Alcohol and the fatty acids from Olives. It is not drying because Cetearyl Olivate is moisture attracting and retaining. Olive oil fatty acids have skin-enhancing Omega-3s and polyphenols. These make skin glow! Cetearyl Olivate will not clog pores.
Sorbitan Olivate
Sorbitan Olivate is a combination of the fatty acids of olives and a fruit-based sugar alcohol. It is commonly paired with Cetearyl Olivate to lend a creamy consistency. Moisturizing.

Vitis Vinifera
Vitis Vinifera is Grape Seed Oil.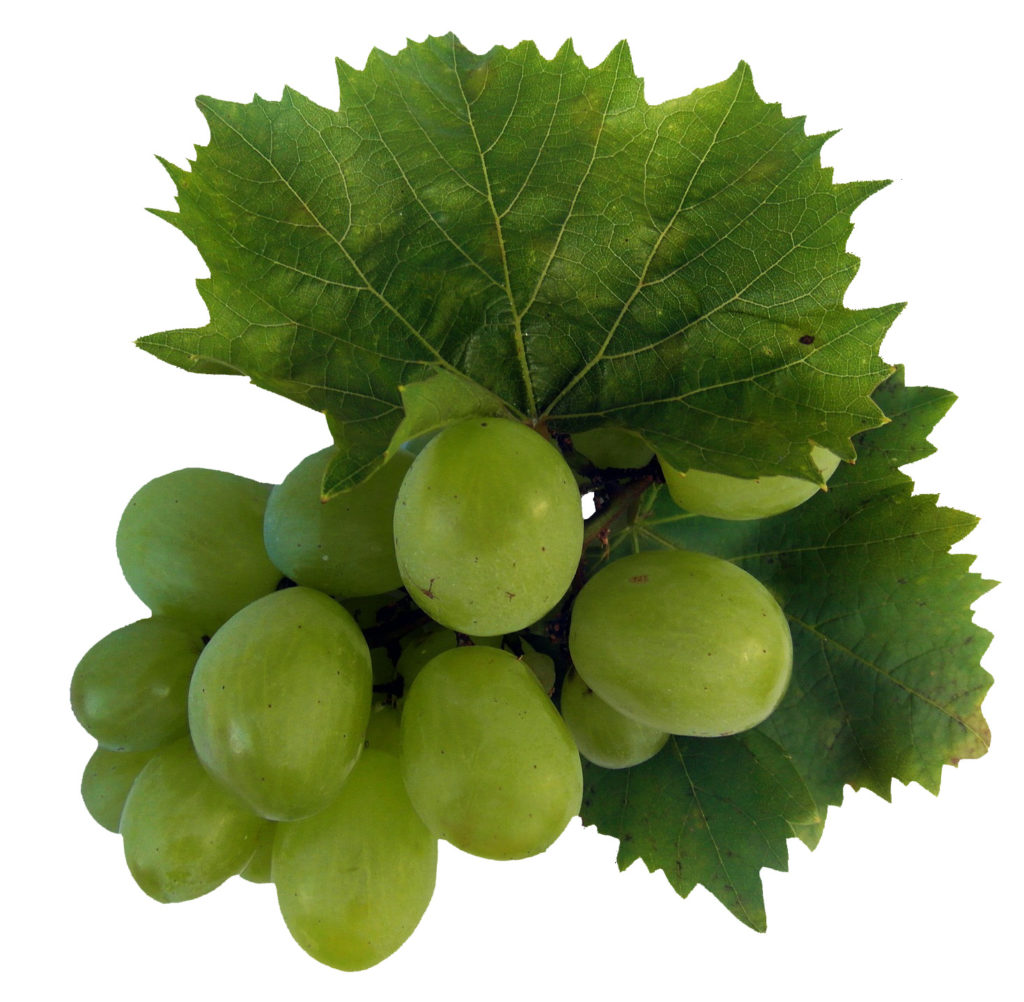 Grape Seed Oil is nourishing to the skin and contains building blocks for collagen production. Grape Seed Oil contains very high antioxidant levels to protect the skin against UV damage.
High in Polyphenols, Vitamins C, D, E and Omega 6, it treats dry skin, wrinkles, discoloration, and aging.
Caprylic/Capric Triglycerides
Capric Triglyceride naturally occurs in palm kernel or coconut oil. It is a mixed ester composed of caprylic and capric fatty acids attached to glycerin.
Caprylic/capric triglyceride is a natural skin replenishing emollient that creates a barrier on the skin's surface, which helps to reduce skin dryness by decreasing the loss of moisture. [14]
Caprylic/Capric Triglyceride is one of the cleanest ingredients with no reported toxicity, it is safe enough to be food grade.
What it does Not contain
Formaldehyde

Parabens
Phthalates
Propylene Glycol
Sulfates
Synthetic dyes
Synthetic Fragrance
The Experience
Texture
Le Vesque CBD Infused Luxe Face Cream has the consistency of a thick, rich mousse.
It has a rich texture but doesn't feel heavy on the skin.
Application Feel & Dry-down
It absorbs rapidly into the skin, practically melting. There is no oily or sticky residue on dry down.
scent
The scent is natural and leafy with a grapefruit top note. The CBD does not have any lingering Hemp aroma.
Use
It is intended for face. But I also like to use it on the throat and decolletage. It is ideal for nighttime use. My skin stays well hydrated overnight.
Texture closeup: this much covers face, throat and decolletage.
TIP: For a relaxing nighttime treat, pat Face Cream on then treat yourself to a gemstone roller face and neck massage to really help every last drop penetrate the skin. So relaxing!

Just a dab from this one ounce jar works quickly for spot treatment.
Result
Skin appears instantly more supple. It does not feel heavy or the skin, yet my skin is well hydrated in the morning.
Acne inflammation is dramatically reduced overnight. Dry skin patches are smoothed.
About the Le Vesque Invigorate Collection
Le Vesque offers a complete face and body daily skincare routine that incorporates CBD into the entire product range. And the products work synergistically. Le Vesque CBD Luxe Cream and Le Vesque CBD Luxe Face Cream serve as complementary, daytime and nighttime beautifying formulations for the face.
The Luxe Skin Cream contains concentrated Full Spectrum CBD, Colloidal Oat, Reishi & Shiitake Mushroom and Vitamin E.
The perfect CBD Duo: Pair Le Vesque CBD Luxe Face Cream for day with Le Vesque CBD Luxe Skin Cream for night for full CBD skin restoration.

Read more about the brand in the Le Vesque Brand Profile.
WHERE TO FIND IT
Find Le Vesque CBD Luxe Face Cream at: Le Vesque
---
QUESTIONS? COMMENTS?
Have any comments or questions about Le Vesque CBD Luxe Face Cream?
The Style Chicks are here to answer them. ✽
---
references
Cannabis and Cannabinoid Research, June 2017, pages 139-154
Palmieri B, Laurino C, Vadal M. A therapeutic effect of cbd-enriched ointment in inflammatory skin diseases and cutaneous scars. Clin Ter. 2019;170(2): 93-99. doi:10.7417/CT.2019.2116
Federica P., Cannabis sativa L. and Nonpsychoactive Cannabinoids: Their Chemistry and Role against Oxidative Stress, Inflammation, and Cancer BioMed Research International. Volume 2018, https://doi.org/10.1155/2018/1691428
Olh, Attila et al. Cannabidiol exerts sebostatic and antiinflammatory effects on human sebocytes. The Journal of clinical investigation vol. 124,9 (2014): 3713-24. doi:10.1172/JCI64628
Palmieri, A therapeutic effect,  Clin Ter.
Vinay, T. et al. Beneficial Effects of Marine Algal Compounds in Cosmeceuticals. Marine Drugs 11(1), 146-164 (2013)
Palmieri, A therapeutic effect, Clin Ter.
de Cássia da Silveira E Sa¡, Rita et al. Analgesic-Like Activity of Essential Oil Constituents: An Update. International journal of molecular sciences vol. 18,12 2392. 9 Dec. 2017, doi:10.3390/ijms18122392
Park HM, Cho MH, Cho Y, Kim SY.

Royal jelly increases collagen production in rat skin after ovariectomy.

J Med Food. 2012;15(6):568 – 575. doi:10.1089/jmf.2011.1888
Park HM, Hwang E, Lee KG, Han SM, Cho Y, Kim SY.

Royal jelly protects against ultraviolet B-induced photoaging in human skin fibroblasts via enhancing collagen production.

J Med Food. 2011;14(9):899-906. doi:10.1089/jmf.2010.1363

International Journal of Cosmetic Science, February 2015, pages 456-463

Gianeti MD, Mercurio DG, Campos PM. The use of green tea extract in cosmetic formulations: not only an antioxidant active ingredient. Dermatol Ther. 2013;26(3):267-271. doi:10.1111/j.1529-8019.2013.01552.x
Food and Chemical Toxicology, January 2000, issue 1, pages 79-96

Journal of Pharmacol Exp Ther 2003 306: 29-34
---
ABOUT THIS POST
Like you, the Style Chicks team needs time to evaluate and form an opinion about the products we try. We received compensation for our time and effort to form an opinion of Le Vesque CBD Luxe Face Cream and its benefits. We produced this blog post because we think this product is great and want to share it with you!